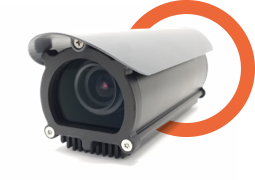 The most powerful deep learning neural network computer in camera.
Get hard to detect insights and make critical decisions instantly at the edge without costly infrastructure.
Edge Computing minimizes costs
while maximizing accuracy.
Edge Deep Learning Neural Networks yield
results that weren't possible before.
DNN Camera

Outdoor camera for field
and traffic applications

DNN Node

Outdoor DNN Device that ingests
feeds from conventional IP cameras

DNN Bullet Nano

Bullet Camera for where a small
form factor is required
Insights from Powerful AI Driven IoT
Edge Computing that simulate human
observation and decision making.
Inform about operations and compliance
to make real-time decisions and
automate routine actions.
Connect with our team.
Let's discuss your use case today!