Get access to leading edge AI applications that run on
Boulder AI devices
Insights from Powerful AI Driven IoT Edge Devices that simulate human observation and decision making.
Inform about operations and compliance to make real-time decisions and automate routine actions.
Unlock your data do things

with data that you never could before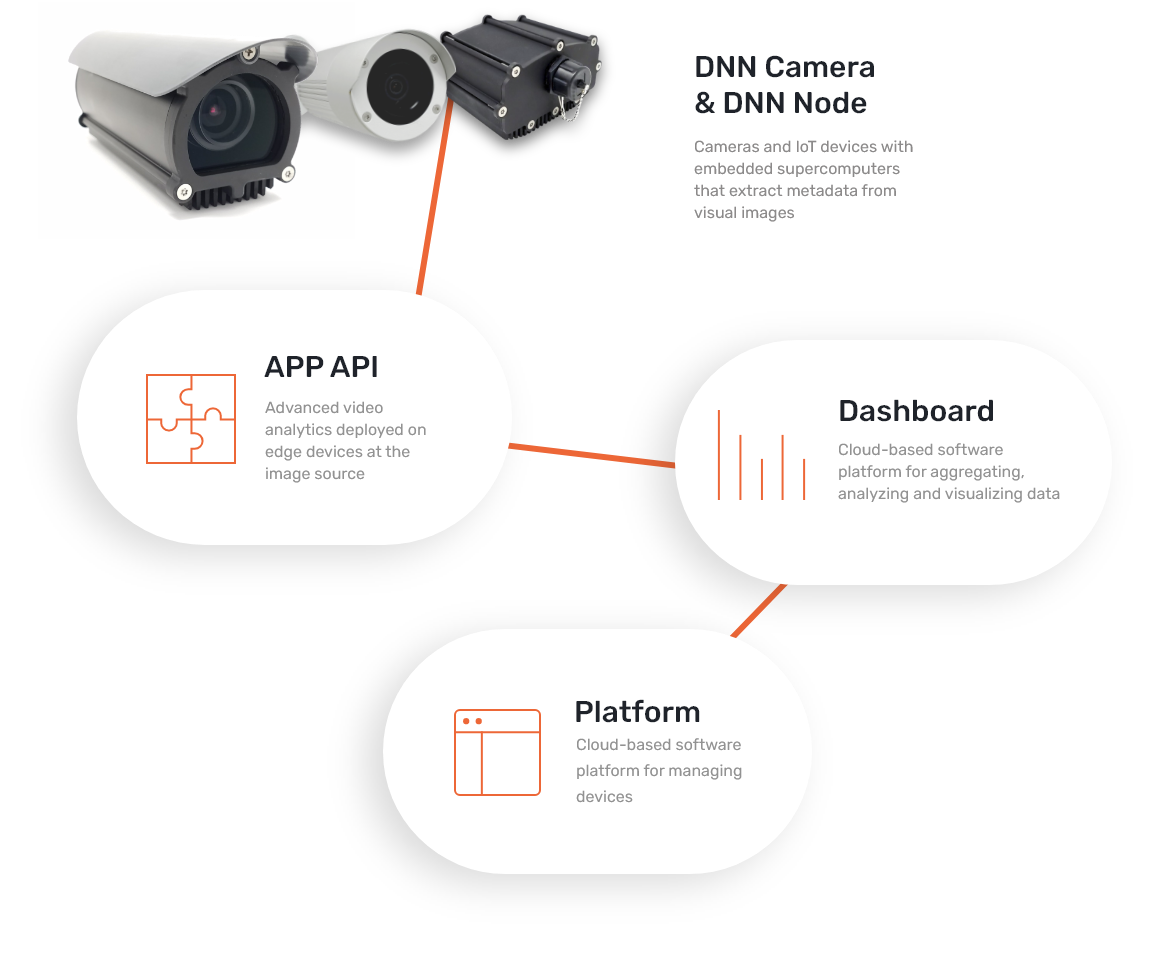 Our customers can easily configure any of their edge devices to run new applications that are available in the App Store and easily deploy them from the central Boulder AI platform.
We provide the first general purpose visual computing platform, which delivers AI flexibility for any environment with our application store, high accuracy at low cost, reduced operational cost with over the air updates and retraining, and privacy by design.
Insight that wasn't possible yesterday.
Prioritize workforce attention to, the most valuable events.
Benchmark metrics to inform interventions, long term projects and capital outlays.
Inform operation teams
Gather real time data about your environment and operations to provide optimized services effectively and efficiently.
Automate routine decisions
Let AI do the work of a human so you lower costs, improve performance and focus your human resources on more pressing and thoughtful issues and problems.