Smarter and Safer Roads.
The most accurate, configurable, and cost efficient video detection technology. Protect lives, optimize intelligent transportation and signal systems, and generate data insights to improve transportation planning decisions.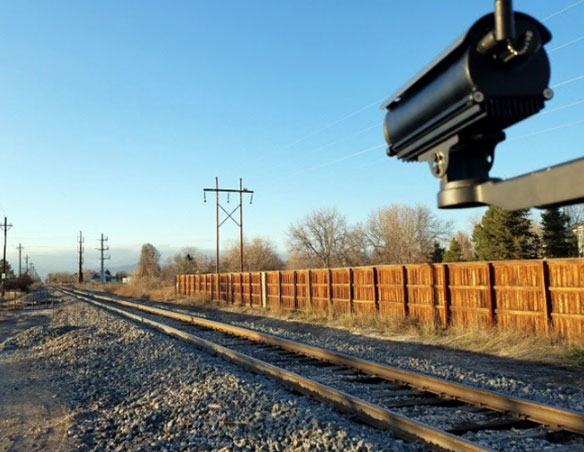 Real-Time Actionable Data
We can securely connect directly into intelligent transportation and traffic signal systems, enabling our data to be used to protect pedestrians, bicyclists, and vehicle drivers and to optimize traffic flows in real-time.
Better Option than Induction Loops
More accurate, scalable, serviceable and cost-efficient than induction loop detection technology. Inductive loops are prone to damage, costly to replace, and are limited to detecting vehicles.
Future Proof Your Detection Infrastructure
Near miss detection. Touchless crosswalks. Driver notification of pedestrian midblock crossings. Automated and continuous turn movement counts. Advance and stop bar detection. Bicycle and pedestrian crosswalk occupancy detection. Preemptive traffic signaling calls to protect vulnerable populations, such as the elderly, school children, and those with disabilities. Real time data on "what is around the corner" for connected vehicle drivers. Intersection Safety Risk Indexing. And more.
When accuracy, reliability, and flexibility count.
We pack more punch into our video detection technology so you get more done at a lower cost.
Our technology enables continuous, configurable, and automated data collection without in-roadway sensors and where bandwidth availability is limited. Our equipment stands up to the harshest environmental conditions, including extreme weather, fog, rain, snow, ice, and darkness.
Choose from a growing pool of mobility applications that are available on any of our devices.
The Boulder AI App Store allows you to find and quickly deploy innovative smart city detection applications from a growing number of AI software firms on our single, open-platform device.
License Plate Recognition
Make, Model Identification
Occupancy Counting
Parking
Toll Collection
Accident
Near Miss Detection
License Plate Recognition
Make, Model Identification
Occupancy Counting
Parking
Toll Collection
Accident
Near Miss Detection